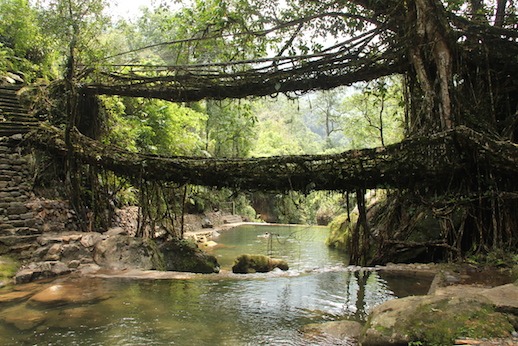 Episode 14: How do you ensure you don't add fuel to the fire? Most people in a challenging or disastrous situation tend to cause more damage to that situation. In this episode of Solar Voice, you discover how to avoid that trap, as well as a simple method that may turn the challenge into an advantage.
Click here if you are unable to see the audio player
PS: Image Courtesy to Wikipedia. It depicts the living root bridges of Cherrapunji. They are naturally self-renewing and self-strengthening as the component roots grow thicker.
You can now subscribe to Solar Voice to hear the latest episode on both iTunes and SoundCloud.