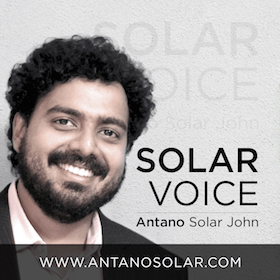 Episode 16: Are you AWARE of what you have REALLY achieved when you get your FIRST success? Initial success, when measured at the surface value, can be very demotivating especially when it comes after much effort. We have seen a lot of people give up just when things are shaping up. It is like what the Chinese billionaire Jack Ma once said: "Today is difficult, tomorrow is more difficult, but the day after tomorrow is beautiful, but most die tomorrow evening"
In this episode of Solar Voice, I have addressed what is the significance of your initial success. And why it is so important for you to recognise it.
Click here if you are unable to see the audio player
You can now subscribe to Solar Voice to hear the latest episode on both iTunes and SoundCloud.