In my previous article I had mentioned about the Inner Game of Influence. And I had also mentioned a few qualities that can help improve the inner game. And one of them is Inner Congruence.  
Last week, I was coaching a journalist on influence. She wanted to be able to sell 'anything', part time. And I asked her, "What if you start with selling what you enjoy fully and congruently?"
And she asked me, "What is congruence?"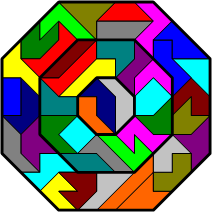 What is Congruence?
I told her, "Think about something that you really really want to do." Her face lit up as she said, "I really want to learn Tai Chi." As I saw her face glowing and skin turning pink with the rush of blood, the increasing excitement in her breathing, and her tone of voice, I asked her, "Does every part of you want to do this fully now?" and she said 'Yes' with surety again. And I said, "Mark this feeling." This is congruence.
And when you think of influencing someone, the best leverage is to be able to have a similar emotion inside of you. And what is on the inside will show on the outside. And people will believe, trust, and go ahead with your suggestions because people believe you more when you are congruent.
Benefits of Congruence
She said, "Whatever I sell, I am able to get people to be excited when I am around! But then most times, they don't convert into a sale."
And I said, "I am sure many boys have proposed to you. And some of them didn't mean what they said fully! Do you remember when that happened? And at that moment it would have felt genuine and sometimes wouldn't have. But most times, when you went back home and had time for yourself, you eventually recognized incongruence from congruence."
She said, "Yes."
And I said, "Long-term Influence begins with Congruence."
Human beings are unconscious Congruence detectors. A man or a woman need not know NLP. But they have intuitions and emotions that will alert them that something is not true, completely, when there is incongruence.
Obviously, the journalist is a nice girl and she has been selling products she somewhat believes. And now she is pursuing products that she believes in FULLY. A big world of difference between the two.
The best part about congruence is that when you are fully congruent you have the full support of your infinitely potential conscious and unconscious resources. And they are in full alignment.
Congruence Awareness Exercise
Following is an activity that can help you detect your own congruence. Use this to measure how congruent you are about whatever it is that you want to influence:
Think of something that you enjoy doing each time, something that makes you glow from inside and something that is very strong and intense.
Notice how your body responds. The emotions you go through.
Think about a person you want to influence and the outcome for both of you.
Notice how your body responds. The emotions you go through.
If you notice any hesitation, that's a sign of incongruence. If every part of you screams 'Go For It', that is Congruence!
You can check for congruence in every situation you can think of including:
When asking for that discount
When planning a holiday
When discussing your pay rise
Or even simply when you are doing direct sales
Think about a life, a life when you set your heart on something, every thought and every action work naturally to make that something come true! That is congruence.
I am curious to know your comments on:
1. What are some ways you can improve your inner congruence for doing what you want to do?
2. Going into the future and looking back, how has this impacted your growth?
In the next article, I will write on how to use language to detect as well as influence congruence.